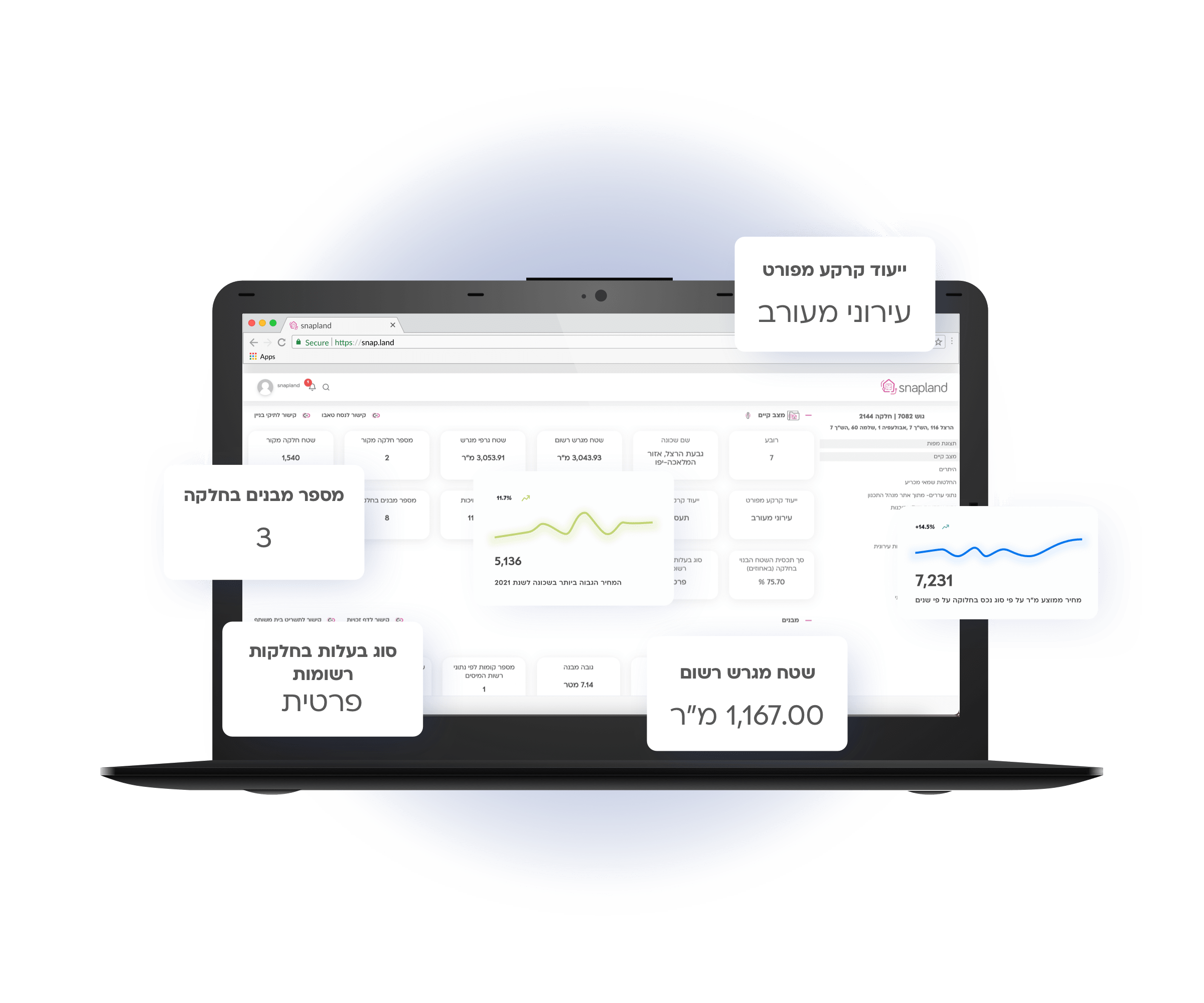 Information about the parcel's current status and future development potential: One technical report that analyses master plans, zoning, planning policy, and urban renewal plans.

Get all the data for a Go/Nogo decision at a click of a button and save resources and time to visit multiple data sources and websites.

Understand a property's location in the city and how far it is from points of interest without wasting time on measuring on maps.